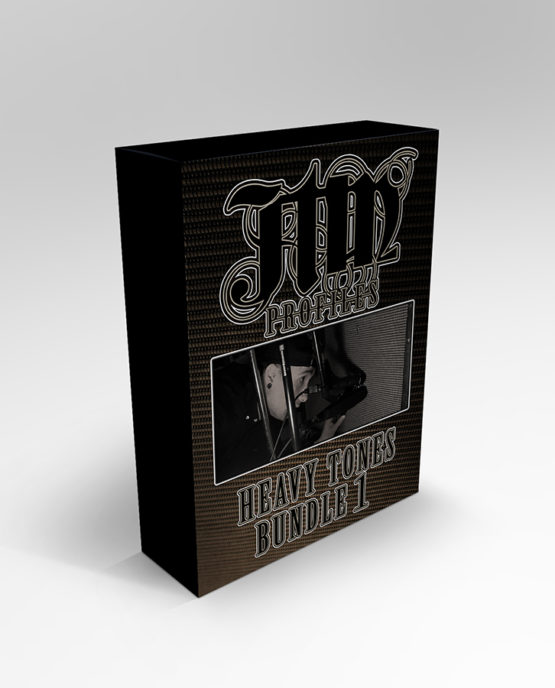 JTM Profiles – Heavy Tones Bundle 1
Profiles – Heavy Tones Bundle 1
53 Unique profiles. 6 amps, 4 cabs, 3 boost pedals and 3 microphones. The aim was to create great heavy tones ready to sit in your mix.
Every profile has different amplifier settings and different boost pedals used or not used. The cab portion of each profile is also different. This could mean a different cabinet used, a blend of two cabs at once, different mic placement or two different microphones on the same cab etc.
So no profile has the same amp or cab setup. Meaning there are even more possibilities than just the 53 profiles included in the pack as you can switch out a cab from one profile and use another.
This bundle seeks to recreate the sounds of :Peavey 5150 MKII, Peavey 6505MH, Peavey XXX, Marshall JVM 410H Stealth, Blackstar Series One 50w, Orange Dual Dark 50w, Marshall 1960, Marshall 1960TV, Orange 4X12, Mesa Oversized, Maxon OD808, VFE Focus, Kartakou Warmer, 2 X SM57, Sennheiser MD421 II